Vids: Seltzer – Ideas de Marzo
Genre
:
Pop
Artist
:
Seltzer
Director
:
Marcelo García
What We Liked
Creative illustration, nice groove
What We Didn't Like
Pitchy vocals at times
The Low Down...
Cool animated Pop video via Mexico's Seltzer. You definitely want to check this out!
Posted September 24, 2012 by
Los 1LLA
M
usic is the world's universal language. It speaks to us in ways unimaginable and it is always a pleasure to indulge in music that isn't sang in our native tongue. Mexican Pop duo Seltzer is a crew that cleverly uses creative visual communication to express their musical message.
Their video, "Ideas de Marzo" reminds me of The Pharcyde's first album cover; it is a stunningly bizarre ride through song and animation. Seltzer allows us to peek into their creative minds, viewing cascading two dimensional animals as the band's music pumps through 2D amps and microphones.
The song is pleasantly upbeat. The instrumentation will feel good against your eardrums. The vocals are a bit pitchy at times, but you can easily overlook that by falling into the groove of the music.
Expand your musical horizons and check out this crazy but cool video. You won't be disappointed.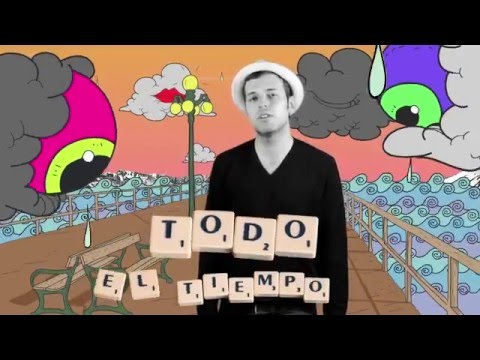 Connect: Site   @SeltzerMX   Facebook