Vids: Kyle James – True Love
Genre
:
Pop
Artist
:
Kyle James
Director
:
813 Media
What We Liked
Superb Pop record
The Low Down...
New video from teen Pop phenom Kyle James
Posted October 8, 2012 by
The Critic
The coolest thing about reviewing videos is watching the ideas of musicians and videographers appear before your eyes. I just watched up and coming teen Pop artist Kyle James' video for his single "True Love". It's generating a lot of buzz on the Internet and deserves the accolades that it is receiving. With that said, allow me to weigh in with my $.02
The Good- What's there not to like about this song? The production is air-tight and James' voice fits snugly and lovely into the groove of the rhythm. It's like watching and listening to Justin Bieber for the first time all over again. 813 Media did a great job keeping the video at an age-appropriate level. The storyline is cute and stays true to the concept of the song.
The Bad- Two words; dance lessons. If you're going to have dance elements in your video, make sure the dancers, especially the lead dog is not working with two left feet. I'd definitely invest in some quality choreography.
Overall- I can't front, this is a hot song and video. The only downside is the dancing, or lack thereof. Some minor changes will put Kyle James back into the pocket. This guy is definitely one to keep your eyes on. Don't wait until later, check this guy out now! That's my $.02
Connect:   Site   @DaRealKyleJames   Facebook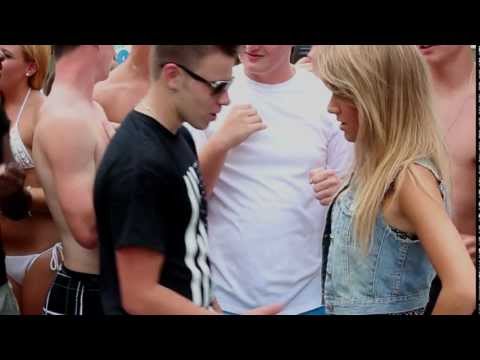 Support Independent Artists. Show your support by purchasing their albums, viewing their videos and going to their shows. In return, they will continue to make exceptional music for you to enjoy!
Log in and leave us your thoughts.